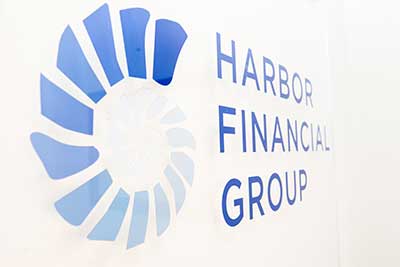 Who We Are
Welcome to Harbor Financial Group. We are a private wealth management firm providing exceptional service with a clearly defined process designed to help manage and preserve wealth. With offices in Charleston and Murrells Inlet, we are dedicated to helping select individuals, businesses, and non-profits make sound decisions for their financial future.
We Build Long-Term Relationships
Strong relationships with our clients are the cornerstone of Harbor Financial Group. Changes in your life—good or bad—can affect your overall financial plan. We take the key step of getting to know you and your financial picture, so we are better prepared to adapt to any changes life throws your way.
We Focus on Your Best Interest
The advice we provide is based solely on what we believe will help you the most. As an independently owned Investment Services Firm, we are structured to provide objective, independent investment advice.
We are a team
At the heart of Harbor Financial Group is a dedicated group of professionals committed to understanding your unique situation. Each team member's unique strengths contribute to providing you with an unmatched depth of service.
We Think Ahead for You
We're always thinking …for you. With your personal goals in mind, we focus on the circumstances we can control to account for the many unknowns. Utilizing technology, industry resources, and a good team, we have a proactive approach centered around what YOU want to accomplish.
Harbor Financial Group
The Eye of the Nautilus
Harbor Financial Group views the client relationship as the "eye of the nautilus" – The client is the  center of everything we do.  Our team is built around you, to help you navigate your unique financial objectives. Get Started Today!
Isn't it time to work with a wealth management and financial services firm that is thinking ahead for you? Call or email us and schedule a consultation. We look forward to getting to know you!